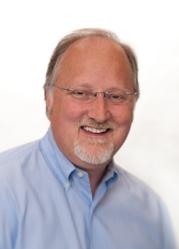 Cincinnati, OH (Vocus/PRWEB) March 09, 2011
Governor John Kasichs call for Ohio schools and districts to restructure and share services could provide the kind of regional support that can lead to greater efficiencies that could result in savings of nearly $ 1.4 billion over current spending, said Ohio Education Matters today.
In a response to the Governors first State of the State Address, Ohio Education Matters, the Cincinnati-based education and policy research subsidiary of KnowledgeWorks, said the Kasich administration is right to encourage and support schools and districts to share services in order to gain greater efficiencies. Research and best practices in other states indicate that sharing services such as administration, transportation, food services, and maintenance can lead to greater efficiencies than districts providing these services on their own.
We agree with the governor that the state should create a comprehensive regional support system to encourage and support schools to become more efficient in sharing of services that can put more dollars into the classroom, said Andrew Benson, executive director of Ohio Education Matters, or OEM.
In his first State of the State address, Governor Kasich called for restructuring of government to provide a better product at a lower price for taxpayers and more choice, more accountability, more dollars in the classroom instead of in bureaucracy that will improve schools. He called for school districts to share services in order to gain greater efficiencies.
Benson said this lines up well with the independent research and studies that were released this year as part of the Ohio Smart Schools initiative, which was undertaken last year at the request of the State of Ohio. Those studies found that Ohio school districts could save nearly $ 1.4 billion a year in non-instructional spending if they followed the practices of their most-efficient peers and that the state could help them do so by providing greater regional support for sharing of services.
That total savings would nearly equal the 10 percent cut state leaders previously suggested they needed to make to help balance the next biennial budget. The significance of those savings is that the state may be able to reduce its support for primary and secondary education by as much as 10 percent without forcing districts to make deep cuts in instructional spending.
In its report titled "Towards a New Model of Educational Governance for Ohio: Regional Cooperation to Align Education Services," Ohio Education Matters recommended that the state provide more regional support to schools and districts through comprehensive Regional Service Agencies that would provide economies of scale and opportunities to share services at lower costs.
The state should also expand the existing network of P-16 councils statewide to help communities organize their resources around effective strategies to support children. The report found that just through regional coordination of transporting charter and private school students, school districts in Ohios eight metropolitan areas could save as much as $ 238 million.
The creation of a comprehensive regional support would be one of the tools that the state could provide to schools and districts in order to achieve greater efficiencies in non-instructional spending.
The Ohio Smart Schools initiative called for the state to use efficiency in non-instructional spending as a guide to cutting state aid in a way that rewards districts that are already efficient and encourages districts that are not efficient to improve their productivity. The Ohio Smart Schools initiative also suggested that the state could provide tools for schools and districts to improve productivity, such as creating a more comprehensive system of regional support.

In its Ohio Smart Schools initiative, OEM Matters released the following reports showing how Ohio could do more with less by delivering services more efficiently: